We decided to do a trial run of the proposed adventure race from our ramp on Shell Creek down to Laishley Park in Punta Gorda, and launched our Sun Cat on the high tide today.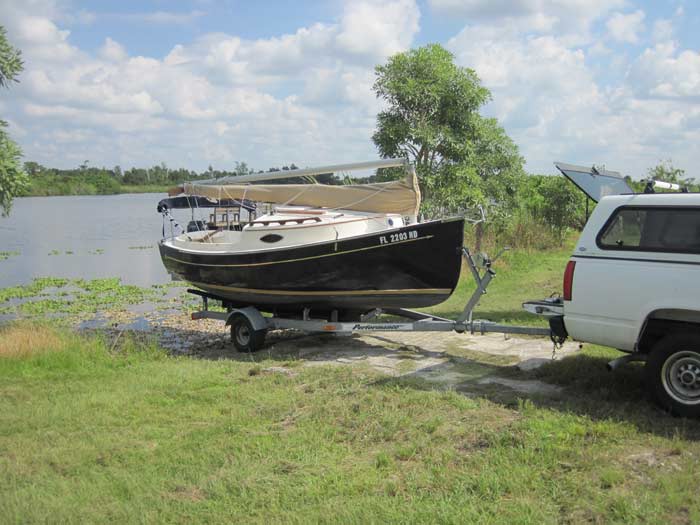 It will spend the night at our neighbor's dock, then tomorrow we will sail it down the creek, making an attempt to abide by the rules set out for the Sun Cat Nationals: use of the engine only within sight of the low bridges.
Here is a short video of our launching and docking, more to come after we make the trip!